EA's Origin is giving another free game away for the Month of June.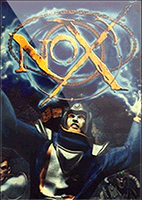 This time the game is
Nox
(and no I didn't make this screen name from that game
).
Westwood Studios released this game back in 2000, it's an RPG comparable to that of Diablo II. Sadly the game didn't get the much deserved attention it should have gotten as it was released the same year as Diablo II and essentially fell off the radar.
-NoX