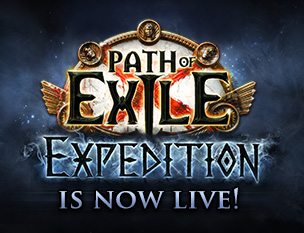 Quote
Join the Kalguuran expedition, excavate their lost relics and undead using chains of explosives, then barter, deal and gamble these relics with their merchants.

Our July expansion contains the Expedition challenge league, four new NPC traders, nineteen new skill and support gems, new base item types and unique items. We've also made massive balance changes to make Path of Exile more challenging, including a full rework of the flask system.
::
Path of Exile
's "Expedition" expansion is now live.
[
Official site
]