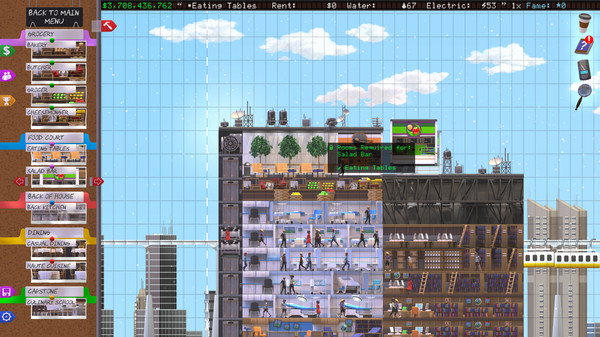 Quote
StarScraper is a small tower-building game in which players may build their own arcology, a miniature city inside a tower. The game will feature stock trading, a system for building your tower's fame, and a large variety of different room types to play with.
::
To be released and become available on
Steam
on the 10th of June.