Stepping it up a bit, I'm going to attempt to play a nice, friendly Germany, on Hard difficulty level, with the AI aggression set to Furious, which should be entertaining.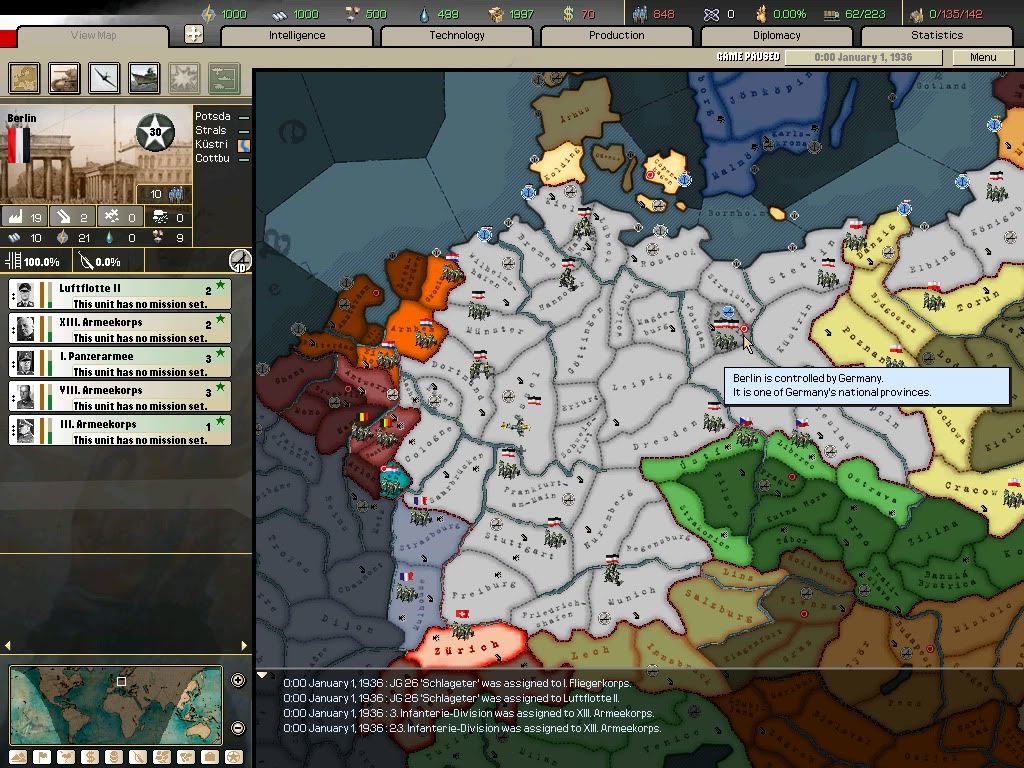 I'm going to try and conserve IC, by having a 100% defensive air force (fighters and interceptors only) and a sub-only navy. The army is going to have a strong armoured component, but the majority of it will still be infantry.
Friendly, but not soft.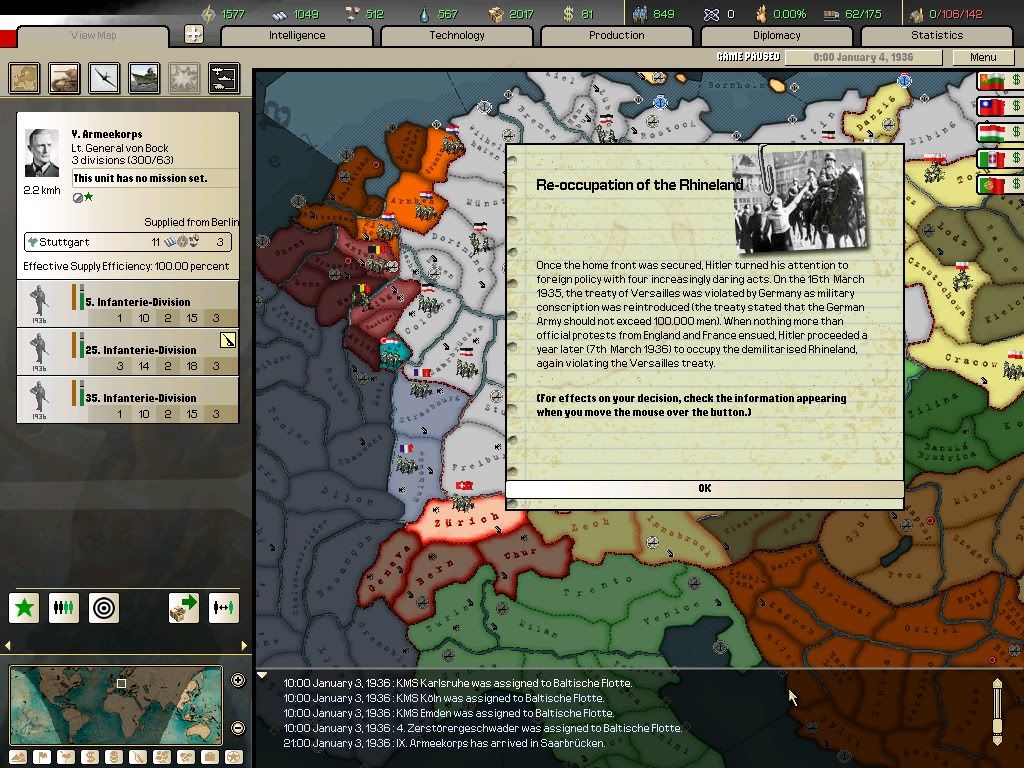 My Rhineland.