You knew it was coming. Don't try to deny.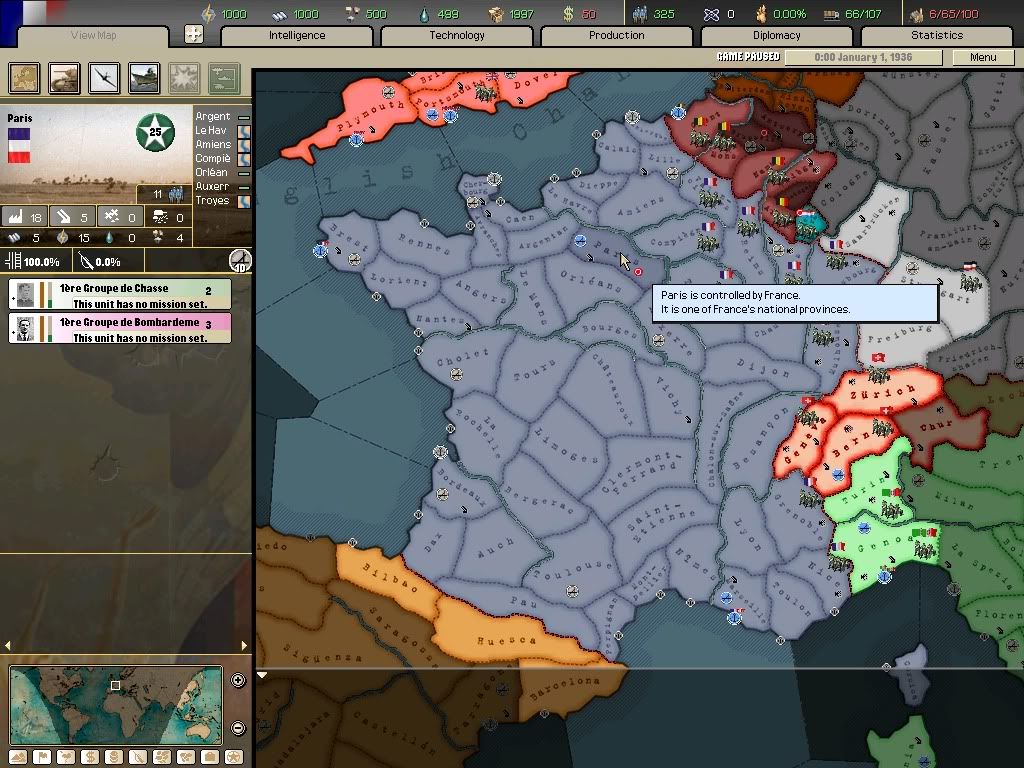 Gaze upon le glory of la belle France!
Liberte, Egalitaire, Fraternitie, or Death will be my attempt to steer France to total Gallic success with elan and joie de vivre, so if you're allergic to terrible attempts at French, best leave the thread now. I don't even know how to do that little thing over the 'e' in 'liberte' (and other words) that the French probably invented. So don't say you weren't warned.
Right, what do I, guardian of LBF (that stand for La Belle France, just in case you non-French peasants were wondering) have to work with?
Holdings in Africa and the Middle East: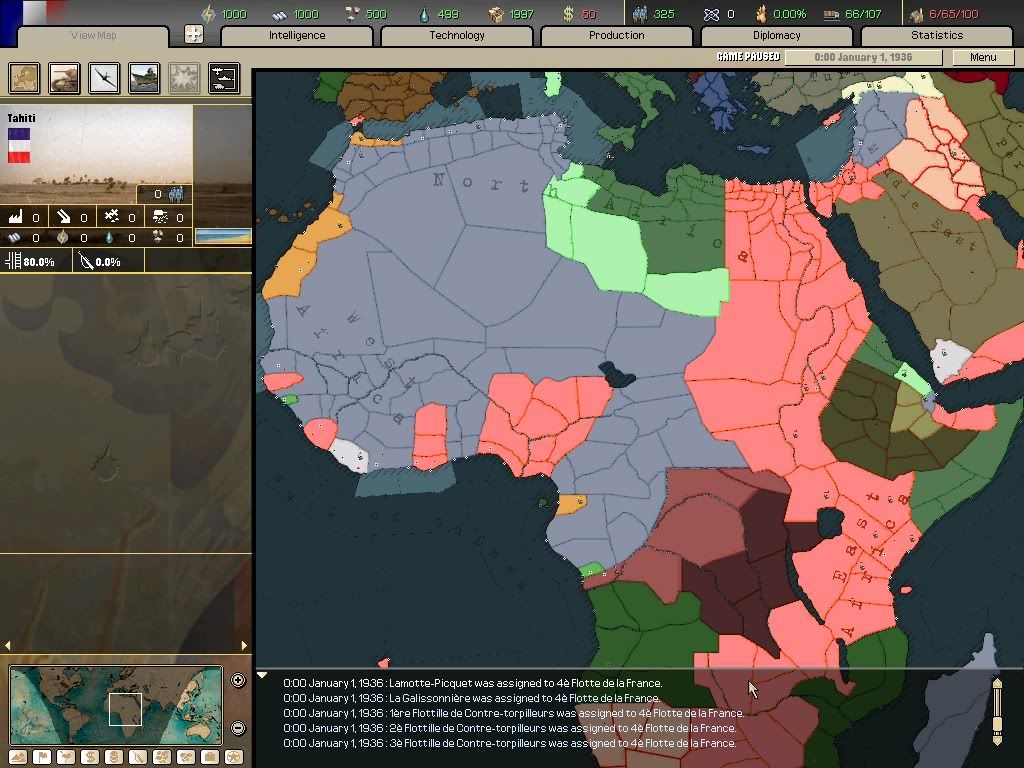 And of course a little gem in Asia: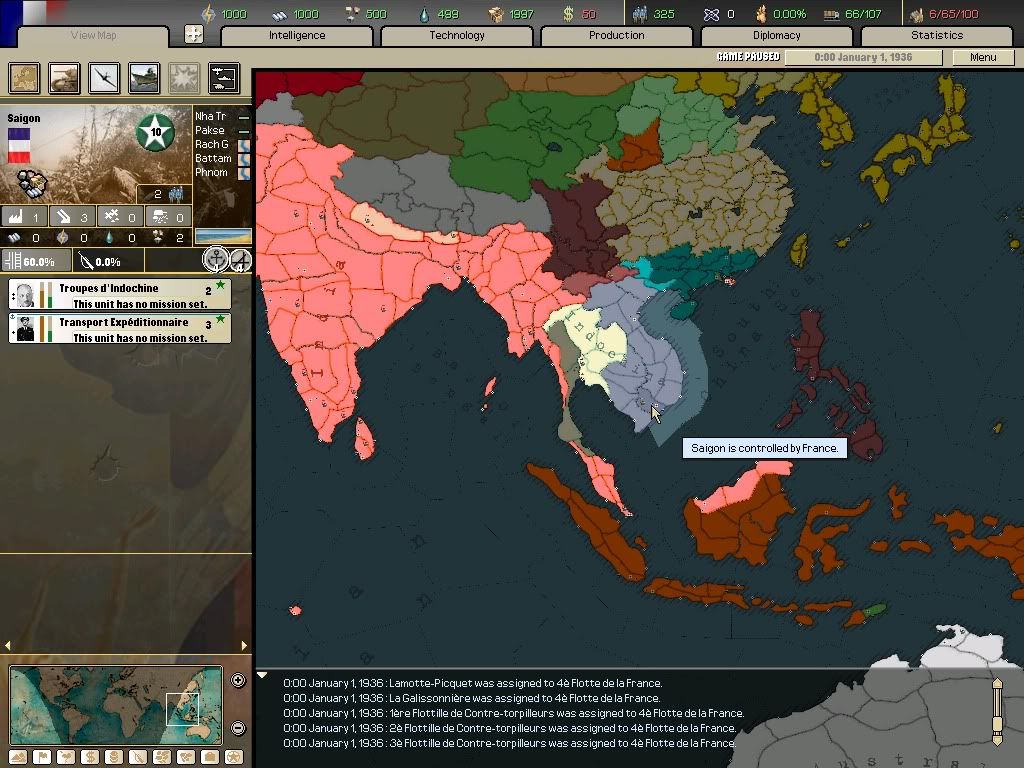 I've also got one province in South America, and some islands in the Caribbean and the Pacific.
I have about 100 IC, (only 65 ATM because it's lovely and peaceful) which puts me behind Germany (142), who is my main worry for the forseeable future.
My sexy forces consist of:
The Glorious Dashing Air Force (GDAF)
5 squadrons of tactical bombers.
3 squadrons of interceptors.
The Swift Crushing Army of Might (SCAM)
2 light armoured divisions
3 cavalry divs (to be disbanded)
2 HQs
36 infantry divs
4 mountaineer divs
The Sleek Navy of Supreme Victory (SNSV)
1 aircraft carrier
6 battleships
7 heavy cruisers
7 light cruisers
15 destroyer flotillas
15 subs
7 transports
Overall, not too shabby. I want to develop armour, so immediately start researching it, along with infantry, interceptors, and industrial techs. My navy and air force are too small, and while I'll modestly invest in my navy, what I'm going to do is build up a solid air force for defence (fighters and interceptors) to protect me from zer Luftwaffles, and a solid army, with a big armoured component. I'm going to counterpunch the Germans when WWII kicks off.
As part of the Allies, I'm not too badly off, but I want to pull Benelux (Belgium, Netherlands, Luxembourg) into the Allies as well, so I can place forces at their borders and help defend them if necessary. I wonder if I can head Hitler off by opposing the
reoccupation of the Rhineland
?
And now, the Camembert!