We start as Hivers, a bug-like race that is better at building stuff than research. But that statistical difference is by far the only thing that differentiates us from others. Those soft skinned, scaled, furry or even feathery creatures may hold the key to faster than light travel and we may crawl among the stars. But once we get there, we are the only ones to hold the knowledge of instantaneous travel among our gates! Those are our true treasure and will never be known to others.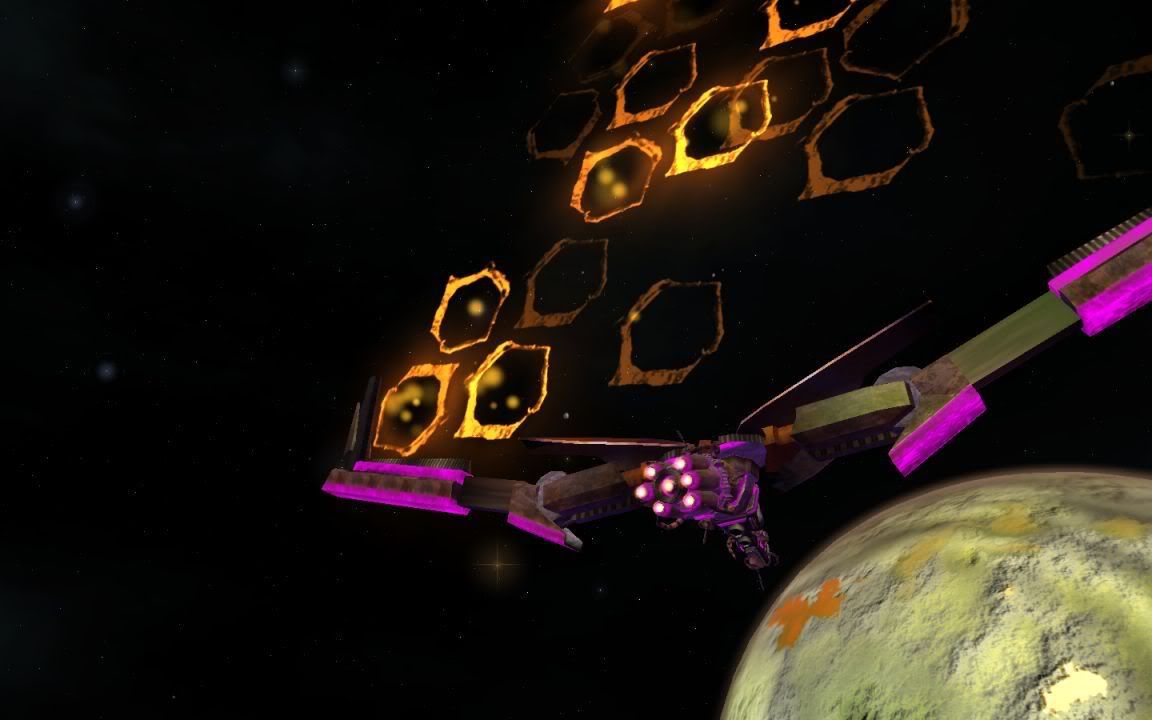 This is our known part of a galaxy:
It is a 100 star map and we are in a corner. One could be thinking; cool, we have our back covered! But there isn't a real "backyard" in SotS. At least not for long. When speeds and power sources pick up everything is within reach.
What this starting position brings to our empire is VERY limited expansion. Moving STL only before setting up the gate means that the galaxy will be explored before our second exploration wave is finished. From there on it is a slow and painful expansion and if you are unable to make a large gate network, you're finished. Being able to move in a turn is a blessing, but if three cruisers are all you can move that isn't much of a help.
Expanding in all directions would be a great bonus for us because it would mean a lot of gates and that would help in defence even if we would have to fight on multiple fronts.
The game was started with 6 players on normal difficulty and AIs have one colony extra. Because of this they start with everything half better than me. Production, research... So I need to catch up.
Lets explore our neighbourhood first.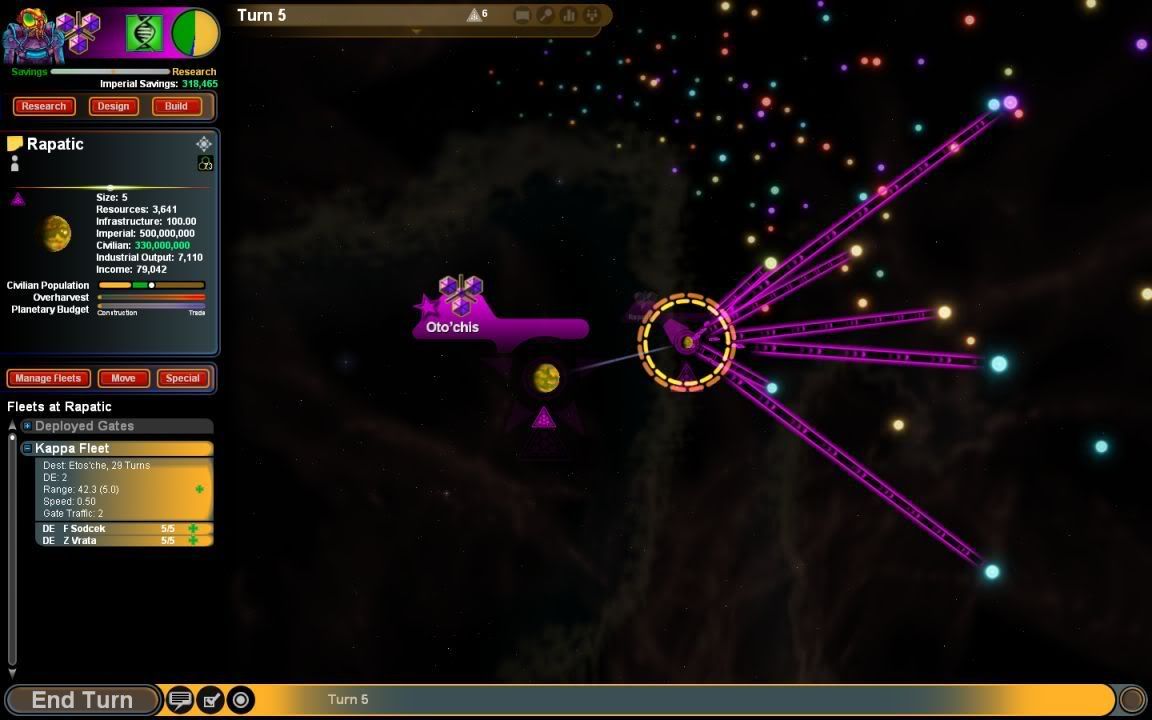 Our slow interstellar speed makes long-range scouts useless in the beginning. We need gates and fast. Also when we find a good planet we can't wait another 10 or more turns before our gate would get there. So our exploration fleets are made of a tanker and a gate. Very expensive exploration but time is of the essence.
Soon we meet Human colonizers.
But their escorts don't show any respect.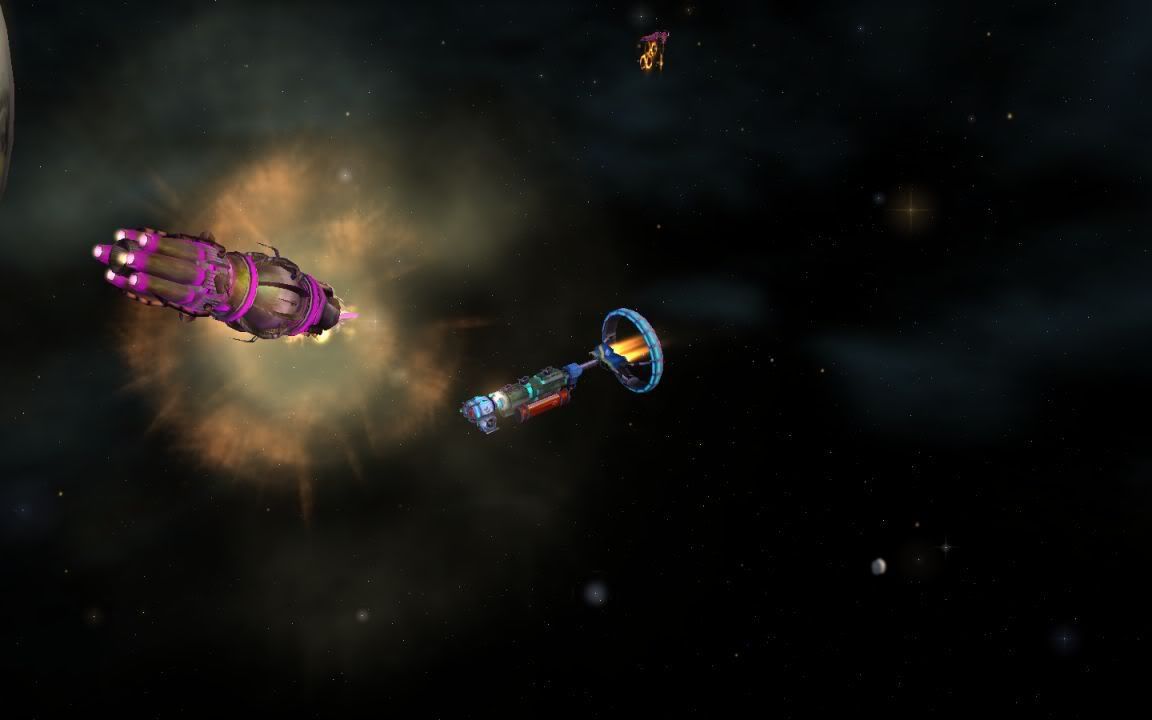 Soon our two empires fight mercilessly.
Humans aren't our only neighbours. There is also a Morrigi empire. When we visit one of their worlds we trigger a menace; the swarm. Their planet was infested and after we retreat in a hurry, the planet is their only target...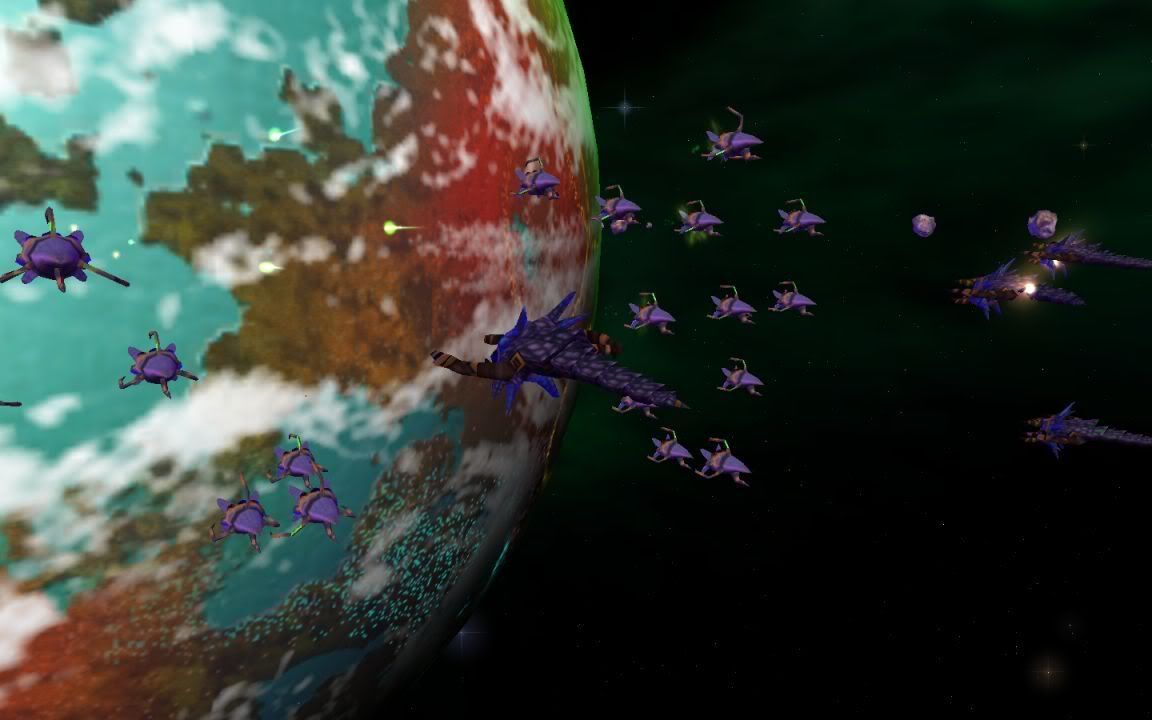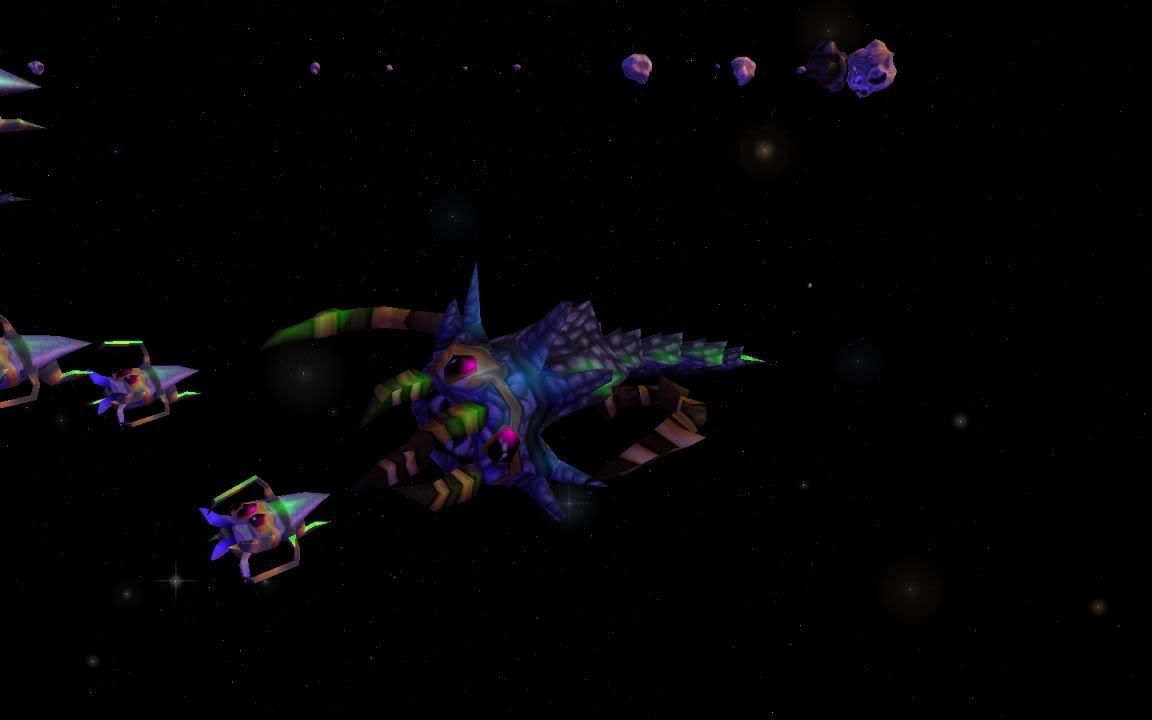 I hope Morrigi won't blame us, they should have cleansed the system sooner.