Yeeeees, the plan is working, my preccccciousssssss.
I haven't been able to get to know video creation as much as I'd have liked so more pics.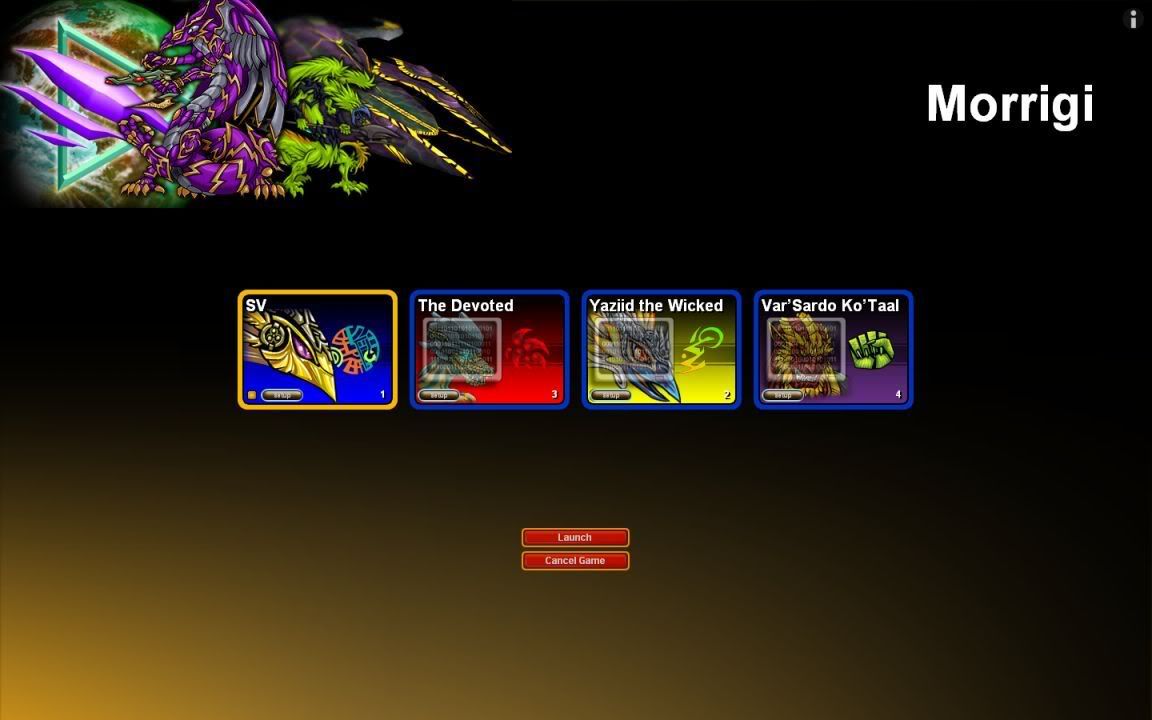 What this loading screen says is that my empire is the biggest and my allied empire is second... This is a minor spoiler I guess but this game is most likely already won. Never mind though, I will get to know some video software and you WILL get to see some more nice pics before the end.
Aaaaaahhhh... We got CRUISERS!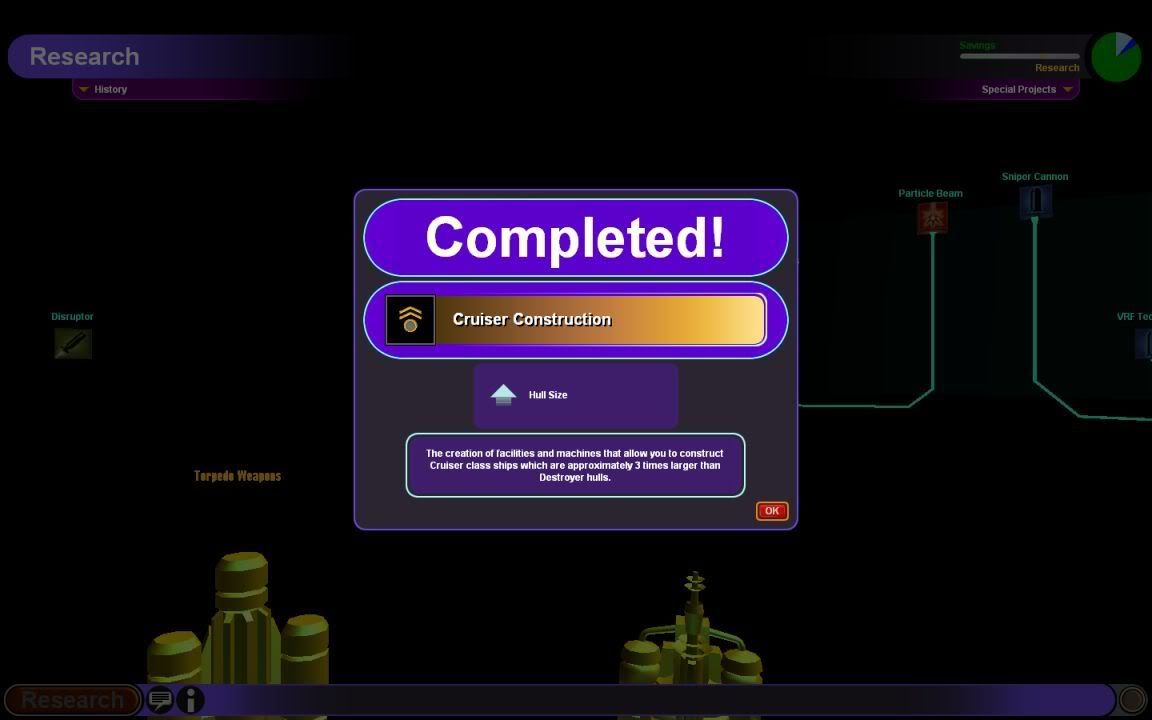 Frankly what I should do now is go for cruiser CnC technology and overrun the lot. That is however NOT what I will do... I'm not even going for Repair and salvage tech just yet which I should do if I am not going for CnC... I'm going for some heavy role playing and will research Drone squadrons.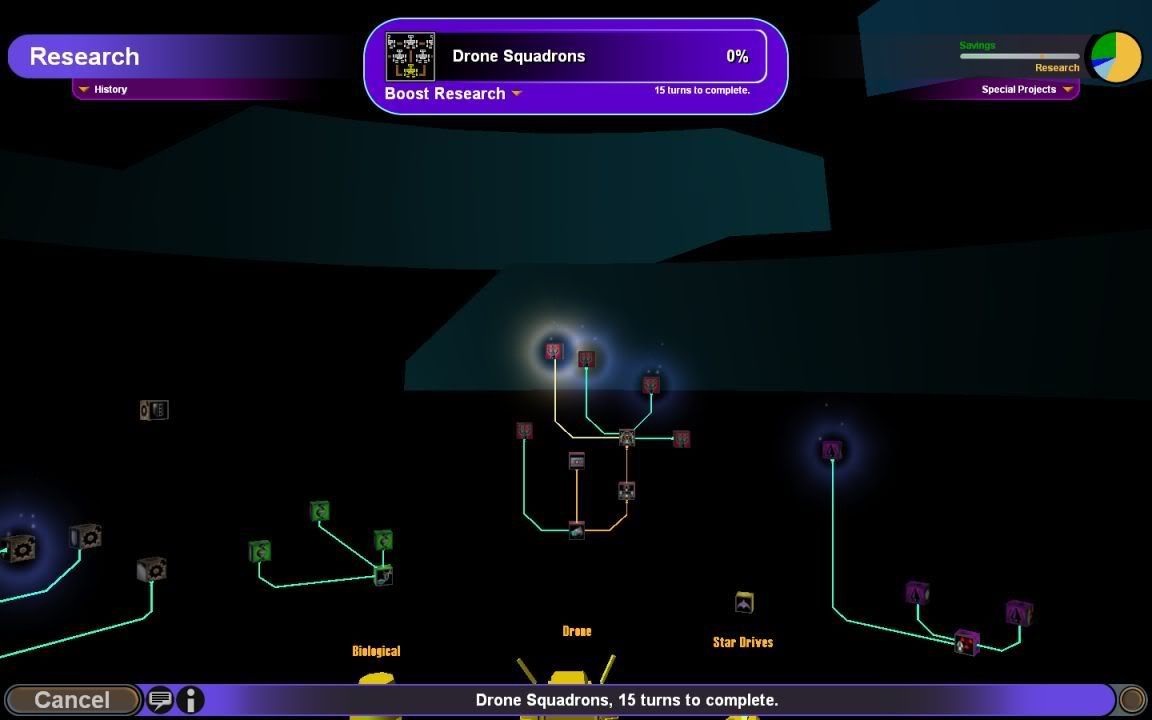 My plan is to build drone and missile cruisers and research missile techs on the fly - those upgrade missiles without the need for new ships.
THAN I'll overrun the enemies.
My first invasion fleet is ready. No cruisers built yet.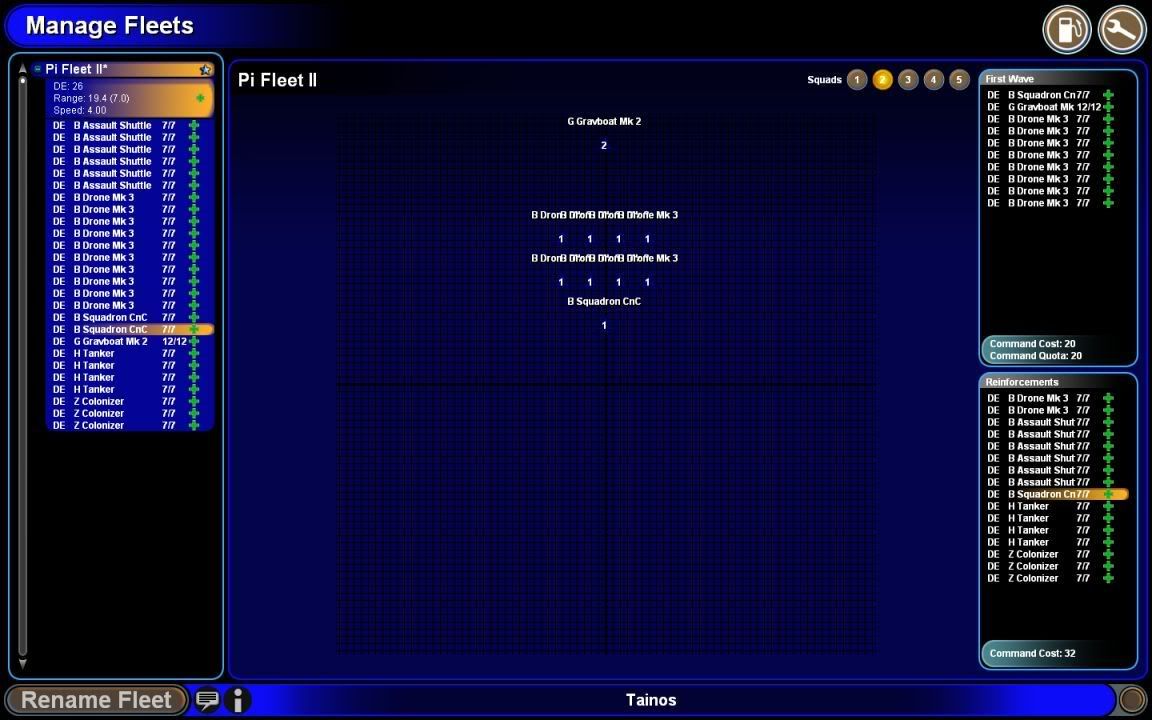 The fleet consists of drones to remove the enemy combatants and assault shuttles to clean the planet.
People like ZedF (Kerberos' forums) are probably smiling right now because the result is predictable. If you take the time to think about it. You'll see what I mean.
So the fleets is sent to an enemy planet and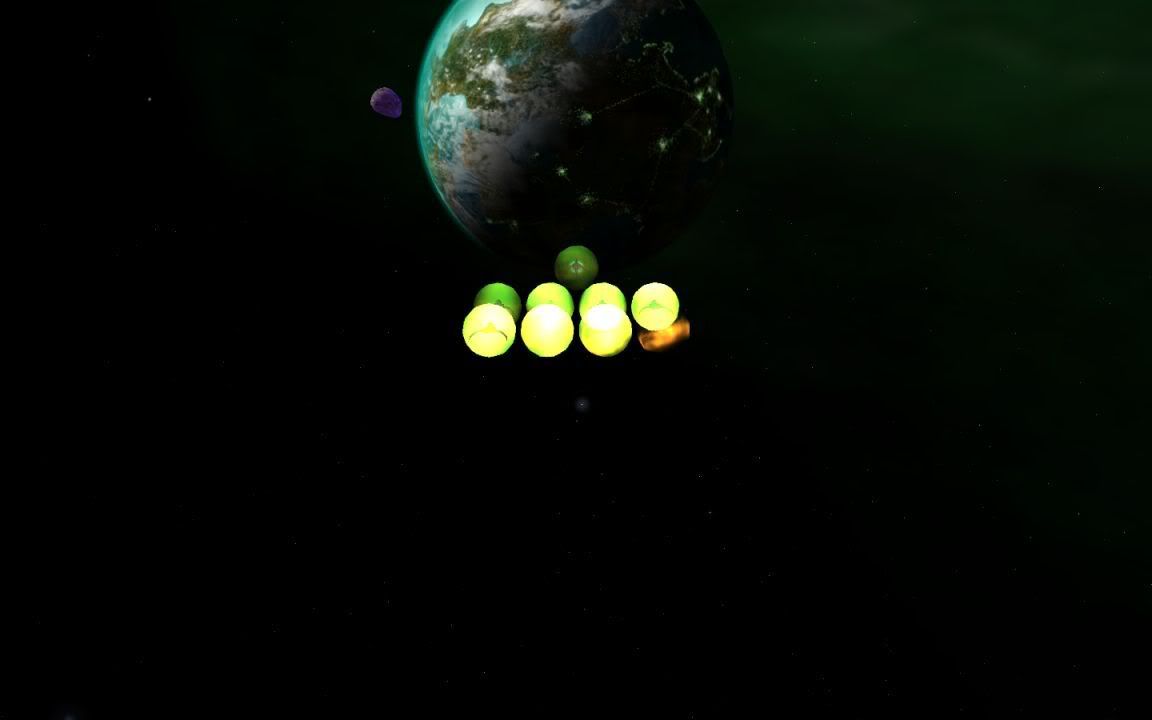 arrives.
I've put a grav ship to the front to slow down the enemy ships that would happen to get near us and because it can take a lot more pounding.
Drones are already airborne...
After dealing with enemy missiles drones chew on their ships.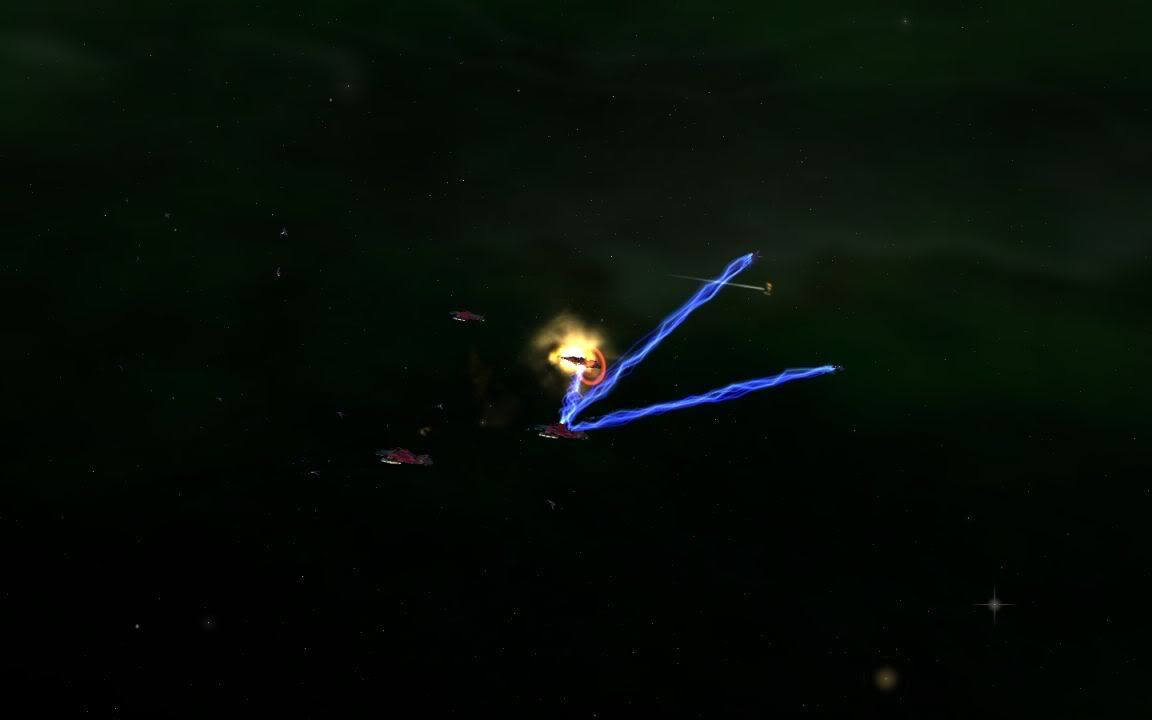 The beauty of drones and the wish of Morrigi - action takes place far away from my ships.